Fable 4: All the Rumors So Far
By Dalton Cooper 23 May 2019
Facebook

Flipboard

Pinterest
While Microsoft has kept the Fable franchise alive through spin-offs and the like, there hasn't been a new main series entry since 2010's Fable 3. Luckily for Fable fans who are anxious to return to Albion, rumors have indicated that the next Fable game will finally be announced at E3 2019 in June.
E3 2018 saw Head of Xbox Phil Spencer tease the next Fable, but we still have yet to see anything official on the rumored game. However, there have been plenty of rumors about the next Fable, and we've decided to compile and analyze them right here.
Here is everything we know about the rumored Fable 4. Since this is mostly based on rumor and speculation, fans should take this information with a grain of salt.
1. Playground Games is the Developer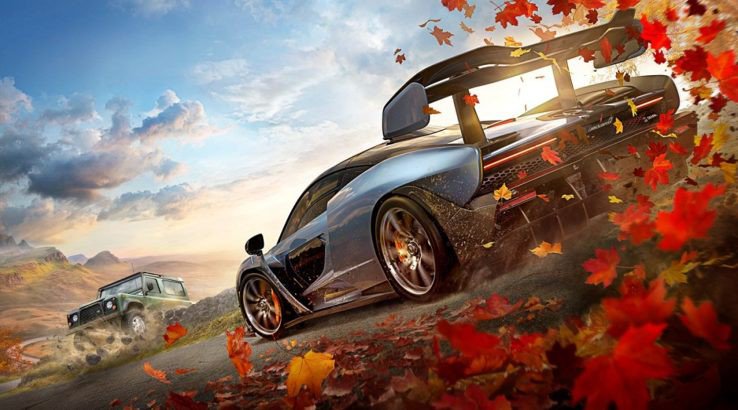 When we first heard of Fable 4, it was when Resetera user Klobrille, known for accurately leaking inside information about Microsoft, revealed that the game was in development at a UK studio. Further reports pointed to the UK studio in question being Playground Games, who Xbox fans will recognize as the developers of the critically-acclaimed Forza Horizon games. Phil Spencer himself added fuel to the fire at E3 2018, when he teased that Playground Games was working on an open world RPG, though it's worth pointing out that Playground Games' next title still has yet to be officially revealed.
2. Developed by All-Star Development Team
With Playground Games expanding its focus beyond the Forza Horizon franchise, it's understandable that the studio needed to hire on some new developers to help it with its open world RPG. To that end, Playground Games hired former BioWare, Rocksteady, and Bungie devs to help work on the rumored Fable 4. Considering the pedigree of such a team, it seems like Microsoft and Playground Games are going all out with Fable 4, assuming the rumors are true and the game even exists.
3. It Might Be Next-Gen Exclusive
Not long after the Fable 4 rumors started appearing, Playground Games creative director Ralph Fulton started discussing the studio's next project. Fulton didn't say the next project was Fable 4, but he did suggest that whatever Playground Games was working on, it would use the Xbox One X as its lead platform.
This seems to suggest that Fable 4 is aiming for current-gen hardware, but a more recent rumor points to the game being exclusive to the next-generation Xbox. This rumor comes from NeoGAF poster Braldryr, a supposed industry insider who claims to have leaked Microsoft's entire E3 2019 press conference.
4. E3 2019 Announcement Seems Likely
According to Braldryr, Fable 4 will be announced at E3 2019 during Microsoft's press conference. Unfortunately for those hoping for a substantial gameplay presentation, Braldryr claims that all fans will get is a teaser trailer for Fable 4 at E3 2019.
5. It Could Be A Reboot
Fans hoping to see a continuation of the Fable 3 story may be disappointed to learn that the latest rumors point to Fable 4 being a full reboot for the franchise. Even so, it seems like a safe bet that the game will still be largely similar to its predecessors in terms of core gameplay and art style.
6. Release Date May Be Far Off
Finally, Braldryr has also claimed that Fable 4 is likely aiming for a 2021 release date. If this release date is accurate, then the likelihood of Fable 4 being exclusive to the next-gen Xbox seems even likelier.
Of course, it's possible that there's no truth to any of these rumors, and so fans should keep their expectations in check. With E3 2019 right around the corner and Microsoft's press conference taking place on June 9, fans shouldn't have to wait too much longer to see if there's any truth to these Fable 4 rumors.
Fable 4 is rumored to be in development for unspecified platforms.
Facebook

Flipboard

Pinterest