Destiny 2's Crucible Labs Won't Include Sandbox Changes
By Weston Albert 09 June 2018
It is just hours before the first round of Destiny 2's new experimental Crucible Labs begins and developer Bungie has yet to go into too much detail about how exactly Crucible Labs will work, but it is, in essence, a public test realm for players to be able to experience new PvP content in Bungie's sci-fi shooter. A big question on players' minds is whether Crucible Labs will get into testing sandbox changes, which would entail weapon balancing, changes to time to kill, class abilities, and more.
The official answer? No. This is according to Destiny 2 PvP Lead Derek Carroll, who says testing sandbox changes are not in the plan for Crucible Labs:
Crucible Labs then looks to be a place within Destiny 2 where Bungie will activate one or more modes for players to check out. This can include never-before-seen modes and tweaks to existing modes in the game. Crucible Labs looks like it won't be quite as fully featured as something like Overwatch's PTR, which lets players try out new heroes and maps as well as sandbox changes.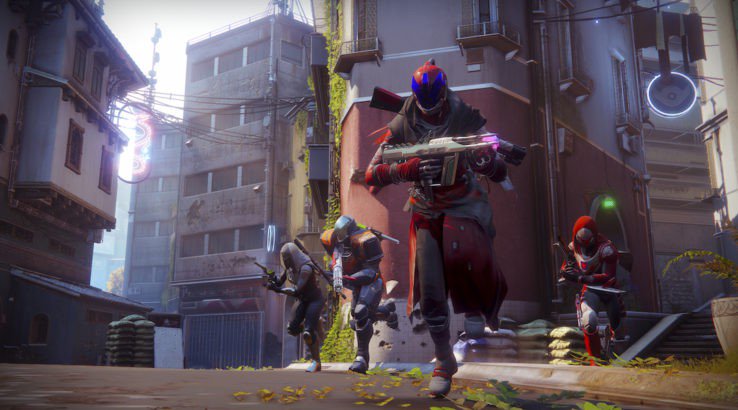 The first Crucible Labs begins on May 30 at 9 a.m. PDT, which will include "tweaks to modes [players] already enjoy." Carroll did say in the official post about Crucible Labs that new game modes that have never been played outside of Bungie would be included in Crucible Labs in the future. That could possibly include a new mode that some fans got to play at the Bungie Community Summit held in April, for which many of the guests gave extremely positive (albeit vague due to NDAs) feedback.
With Crucible Labs in place and E3 just a week away with an expected reveal about the promised expansion coming to Destiny 2 in September, it may not be too long before players get their hands on some brand new PvP content to test. That just won't include any changes to the game's sandbox.
Destiny 2 is available now on PC, PS4, and Xbox One.