Destiny 2 First Crucible Labs Test Releases Tomorrow
By Kyle Sledge 31 May 2018
About a couple of weeks ago, Bungie announced its decision to add a fresh feature to its science fiction shooter Destiny 2 called Crucible Labs, which was initially described as a means for the company to offer fans the ability to access "experimental PvP content" to try out and give feedback to developers before its live. Now, the studio has provided another update about the new feature, reminding fans that its very first test officially begins tomorrow.
This much was revealed by Destiny 2's Community Manager, Chris "Cozmo" Shannon in a message on Bungie's official website, confirming the exact time for the first Crucible Labs test as May 30, 2018 at 9:00 AM PT. The post was also used as a means for PvP Design Lead Derek Carroll to give Guardians a more concise idea of what they should expect out of the feature when it finally becomes available for them to try out.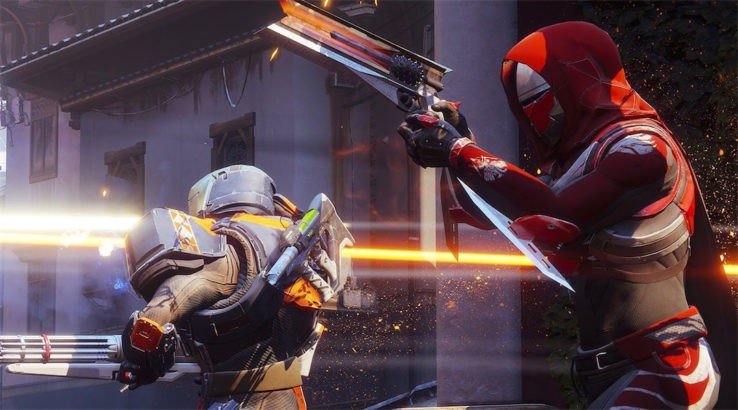 According to Carroll, Destiny 2's Crucible Labs feature is "a playlist that will feature new game modes (soon) and some different tweaks to the modes" that are already found within the title. The PvP Design Lead then explains more precisely that it's "a way for [Bungie] to try stuff out in the wild, before it's 'done', and solicit feedback from the community." Of course, with this being the first time that such a feature has been implemented in Destiny 2, Carroll acknowledges "there will be bumps in the road".
As many Guardians will likely surmise from Carroll's explanation of Destiny 2's Crucible Labs, the concept behind the feature is similar to the one found within other games such as Blizzard Entertainment's team-based shooter Overwatch. Instead of a unique title like Crucible Labs, though, Overwatch has named its feature with a descriptor that's rather plain-sounding, as it's dubbed the Public Test Region. Essentially, it allows players to beta test select features before Blizzard puts them into the full game.
All things considered, it will be interesting to see how much of the Destiny 2 community steps up to assist Bungie in ensuring Crucible Labs is successful in its aim to help make the PvP arena more balanced and better refined for all Guardians. So, for those wanting a deeper understanding about Crucible Labs before giving it a go tomorrow, check out our feature on what it is and the potential problems it could address.
Destiny 2 is available now for PC, PlayStation 4, and Xbox One.
Source: Bungie