Destiny 2 to Nix Unpopular Strike from Heroic Playlist
By Weston Albert 28 May 2018
This coming Tuesday in its next update, Destiny 2 will be removing the Exodus Crash strike from the Heroic Strike playlist. This is good news for players, as certain sections of the strike can be extremely difficult, which causes many players in matchmaking to drop out, potentially leaving other players alone to complete it. This was only amplified in the Heroic Strike playlist, which has harder, higher-level enemies and modifiers to make the strike more difficult.
However, the strike won't be gone forever. Destiny 2's developer, Bungie, didn't give a time frame as to when the strike could reappear, but the studio did say developers would be looking at the strike to change certain aspects of it.
Exodus Crash was a strike that debuted with the launch of Destiny 2 and has been pretty unpopular among players even from the beginning. Going into matchmaking and having Exodus Crash appear often caused other players exiting and going back to orbit immediately. This only intensified in the Heroic Strike playlist, especially since at this point in the Warmind expansion when most players have not reached the level cap, the Heroic Strike playlist, in general, is one of the game's harder activities.
The boss at the end of the Exodus Crash strike, in particular, is one of the harder, and also very frustrating, parts of the strike. It's a giant Fallen Vandal that cloaks and moves around the space hunting down players while other enemies shoot at players as sections of the floor become electrified and mines slow the player.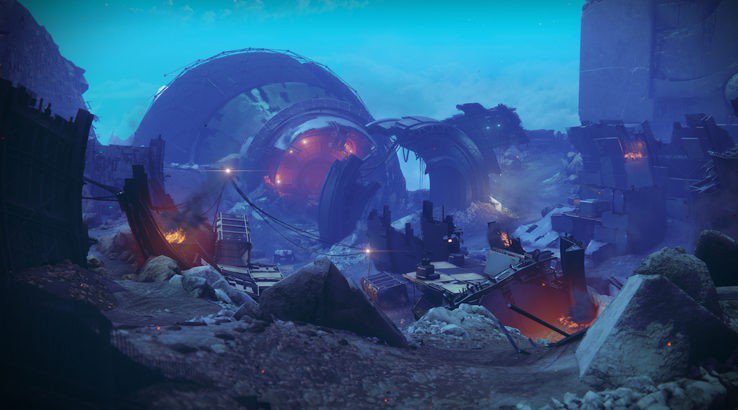 The Exodus Crash strike quite different from a lot of others that offer players more cover and a little more breathing room. While the change of pace of the design is good in theory, it results in a strike that isn't fun. And being so exposed in the final arena with modifiers like Singe and Grounded can be downright frustrating.
Judging by the responses to Bungie's tweet announcing the removal of Exodus Crash, fans are extremely happy about its removal. As for Update 1.2.1, the patch will also include Faction Rally improvements, Crucible Labs, and Exotic Armor buffs.
Destiny 2 is available now on PC, PS4, and Xbox One.